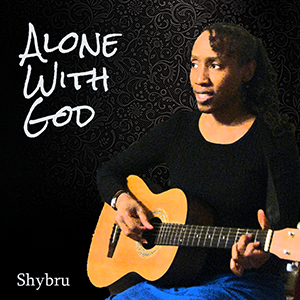 Wow
my first album
!
Well almost. True confessions here ... it's really more like a mini album seeing that it only has 3 songs on it, but the bright side is that its more affordable! You can't beat $3, lol :)
But all joking aside, these three songs have a special place in my heart.
The first one,

There is a God

, is an 'ode' to my Heavenly Father. It takes a broad look at the power of God in His creation, exclaiming not only His existence but His power!




The second,

You Will Win

, is a song of encouragement for anyone that's ever struggled to overcome. It's an anthem and will prayerfully offer hope to those who may be on the verge of giving up.




The third and final one,

Tim and Jon's Song

, is somewhat of a conversation between my nephews and I. The first verse represents them asking me questions about God, and the rest of the song is me attempting to answer them.
I hope that you're truly blessed by this small collection of music. You can listen to samples below. If you'd like to purchase any or all of them, just click the green checkmarks next to the songs that you'd like to add them to your cart. Then click the cart icon to checkout.
---
Hello Friends!

Thank you for visiting my site! In honor of God's Holy Seventh-day Sabbath my store is closed from Friday sundown to Saturday sundown. Please come back after Sabbath. To learn more about the Sabbath please visit www.SabbathTruth.com
---